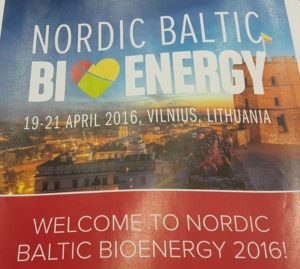 Nowadays, interpreting is an important aspect of business relations. Verticia translation agency is proud of its professional interpreters, who have been part of a number of international conferences.
This year our interpreters participated in the Nordic Baltic Bioenergy Conference 2016. The conference continued for two days. Our agency was responsible for organisation of simultaneous translation for translators working in pairs in three language combinations: English – Russian – Lithuanian and back. Four pairs of translators were present at this conference.
At the begining of this year we also provided translation services during the training at the waste treatment plant in Šiauliai. The training that continued the entire day was attended by the project managers and contractors who spoke only foreign languages, while the training was conducted in Lithuanian. Because our translation agency was responsible for translation of the largest part of technical documentation of the waste treatment plant, our translators were well prepared.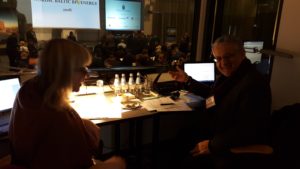 Translators of Verticia translation agency often participate in various meetings at the notary public offices, public institutions, etc.
Contact us, and we will take care of your event. We offer all necessary interpreting equipment.