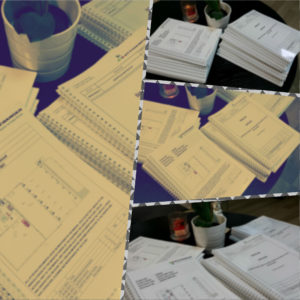 Verticia has been successfully operating for more than 12 years. We have gathered an extensive experience in translation of various types of texts. We offer translations of general type documents and documents in legal, economic, technical and other fields. Today, translation is an integral part of operations in many companies, and we understand the importance of a high quality and coherent translation. Our professional team of translators enables us to realise high volume projects. In the past years we have been working on projects with several large international companies and managing a high flow of translation of technical documents in different language combinations: English – Lithuanian, Russian – Lithuanian, German – Lithuanian, Polish – Lithuanian, etc. All translations into Lithuanian are reviewed and edited by our proofreaders. Upon the request of clients, we also edit the source documents. Editing is carried out by native translators / editors. Translation of technical manuals demands particular precision. For this reason, our specialists ensure accurate formatting, and they print and bind the documents as instructed by a client. Translation of drawings in AutoCAD format is performed with the use of this software, and is returned to a client in PDF or AutoCAD formats.
We carry out at least 10-20 Lithuanian-English translations daily. This demand of translations from/to English is understandable, as English is an internationally used language. Meanwhile, the laws of the Republic of Lithuania state that all public documents drawn up abroad must be translated into Lithuanian. This is the reason why the translators working in the Lithuanian-English language combination have a wide specialisation. Despite this, having assessed the nature of the document and seeking to ensure the best quality of translation, we select a specific translator for each translation order.
Within 12 years we were able to gather a large team of translators, which at the moment includes more than 150 translators from around the world. We closely cooperate with colleagues in other countries, share the experience and consolidate our relations. This enables us to offer translations in the most rare language combinations.